Mist Me is a refreshing face spritz formulated to hydrate, nourish and energize skin via gentle, yet proactive ingredients. Detoxifying, protecting and restoring the delicate nature of all skin types especially sensitive skin.
BENEFITS:
Anti-inflammatory, antioxidant, anti-aging and mood enhancing.
Supports moisture and protection against environmental-damage effects while also offering detoxifying and soothing benefits.
Dual Purpose: Refreshing mist and may be used to set mineral makeup.
KEY INGREDIENTS:
Passionfruit (Passiflora Incarnata Extract: healing, antioxidant, anti-inflammatory
Cocoa Extract– antioxidant, phyto-endorphin (mood enhancing), moisturizing, detoxifying
Giant Knotweed Extract (Resveratrol) – one of the most potent antioxidants, natural chemo-preventive agents inhibiting the cellular processes associated with tumor development, including initiation, promotion and progression; significant anti-inflammatory properties, sirtuin
RESISTEM™ (Globularia Cordifolia): plant stem cell extract which is known as the anti-aging bodyguard due to its ability to encourage a defense system in the heart of the skin. In other words, it provides skin with the power of self-protection and self-restoration. It also promotes detoxification (maintains proteasome activity), cell lifespan extension (stimulates sirtuin-1) and tissue regeneration (helps to preserves skin stem cells). Also anti-inflammatory.
Honey Extract (MEL) – soothing, antiseptic and beneficial in the treatment of burns, lacerations, wounds and sores
French Rose Flower Extract – toning, cellular and DNA protection from UVA and UVB, antioxidant, enhances cellular detoxification
Pearl Powder – anti-inflammatory, anti-bacterial, detoxifying, moisturizing
Sea Salt– anti-microbial, antibacterial, detoxifying promotes circulation and helps to restore natural oil balance
CROCUS CHRYSANTHUS BULB EXTRACT – A flower bulb extract that helps to improve cell-to-cell communication, renews the skin's resilience, and rejuvenates skin texture.
Shipping + Returns

FULFILLMENT POLICY

SHIPPING

We ship within the United States for a flat rate of $8 or free for orders over $150. 

SHIPPING TIMES

All orders are processed and shipped as quickly as possible.

United States orders are shipped either through UPS or USPS and take 1-4 business days after receipt of the shipping confirmation.

If you have any questions about an order, please contact us at info@blushbar.com

TRACKING

Tracking information for orders will be provided via email once the product is shipped.

RETURNS

Due to the nature of our products, we are unable to return products. All sales are final.

EXCHANGES

We are happy to exchange any product that arrives defective with prompt notice. Please email info@blushbar.com in the event you need an exchange.
View full details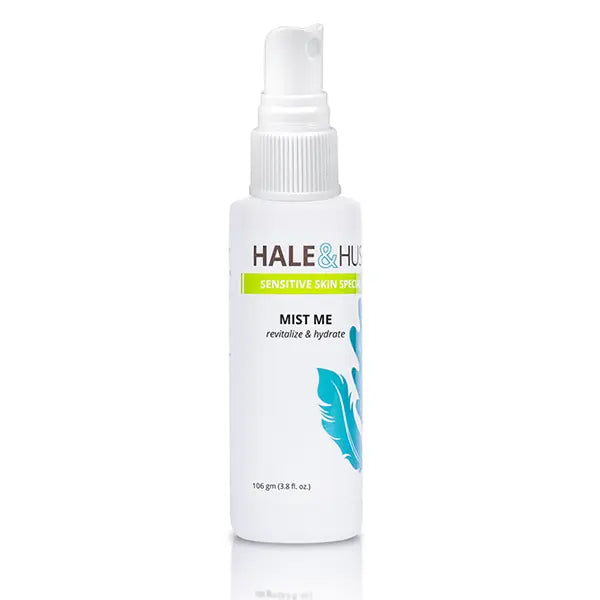 Reclaim your time, beauty, and confidence.
Our goal is to help you reclaim your time, beauty, and confidence with a simplified skincare experience that is backed with expertise.
Glowing radiant skin starts here.
Join our rewards program and unlock exciting perks and exclusive rewards with each purchase!
Become A Blush Babe Insider